Cello sonata op.38 by J. Brahms (transcribed for A clarinet and piano)
J. Brahms
Cello sonata op 38
(transcribed for A clarinet and piano)
Opus 9
Released date: 2023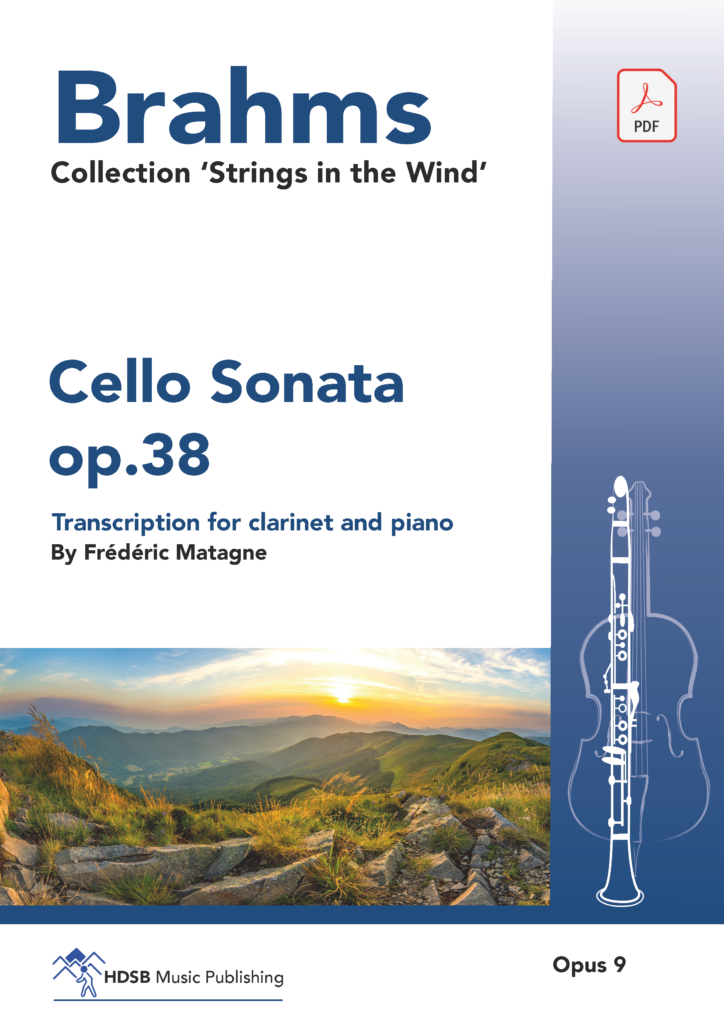 Brahms discovered the beauty of the sound and tonal colour of the clarinet late in his life, leading to the composition of the two clarinet sonatas, the trio for clarinet, cello and piano, and the clarinet quintet. These works have always been my favorites as a clarinetist, and I wanted to expand this intense experience of playing Brahms works, leveraging Brahms' idea of transcribing the two clarinet sonatas for viola. So I transcribed the first cello sonata, offering this beautiful masterpiece to clarinetists.
As an admirer of J.S. Bach, the cello sonata op. 38 was a natural choice for me, as it is a 'tribute to J.S. Bach': the principal theme of the first movement and of the fugue are based on Contrapunctus 4 and 13 of 'The Art of Fugue'. It was dedicated to Josef Gänsbacher, a singing professor and amateur cellist. In this work, Brahms often the piano as a leading partner rather than in a pure accompanying role. Composed between 1862 and 1865, Brahms performed it for the first time in Mannheim in July 1865.
In an attempt to make this work affordable, the piano score is available separately, so clarinetists can play it with pianists who have the original score (cello version).
Frédéric Matagne
You may be interested in: