Romance op. 85 by M. Bruch (transcribed for alto sax)
M. Bruch
Romance op. 85
(transcribed for alto sax)
Encore 5
Released date: 2022
ISBN 9 790803 760126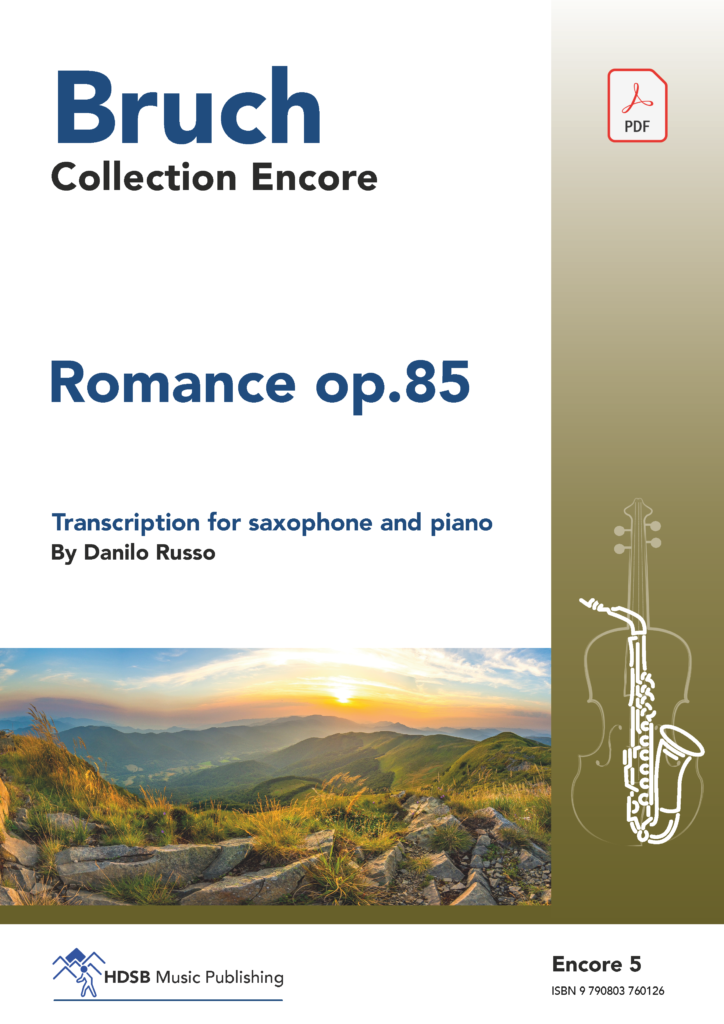 The viola, a somewhat neglected solo instrument during the 19th century, found a strong admirer in Max Bruch who in the last years of his life enriched his repertoire with three specific compositions, the Eight Pieces for Clarinet, Viola and Piano, the double Concerto for clarinet and viola in E minor and the Romanza in F major for viola and orchestra.
Dedicated to Maurice Vieux, first viola of the Paris Opera, the Romanza was premiered in Berlin on 25 April 1911, in a private concert conducted by Leo Schrattenholz, soloist Willy Hess. In the wake of the immediate success, prompted by his publisher, Max Bruch immediately created a version for viola and piano. Characterized by beautiful and captivating melodies and very accurate orchestration, the piece takes the form of an Aria without words.
In this adaptation for saxophone I wanted to keep the original melodic line almost completely unchanged, the tonality of the original version also allows the saxophone to be able to express itself in all its extension.
Danilo Russo
You may be interested in: