Chanson triste op. 56 by A. Arensky (transcribed for basset horn)
A. Arensky
Chanson triste op. 56
(transcribed for basset horn)
Encore 12
Released date: 2022
ISBN 9 790803 760195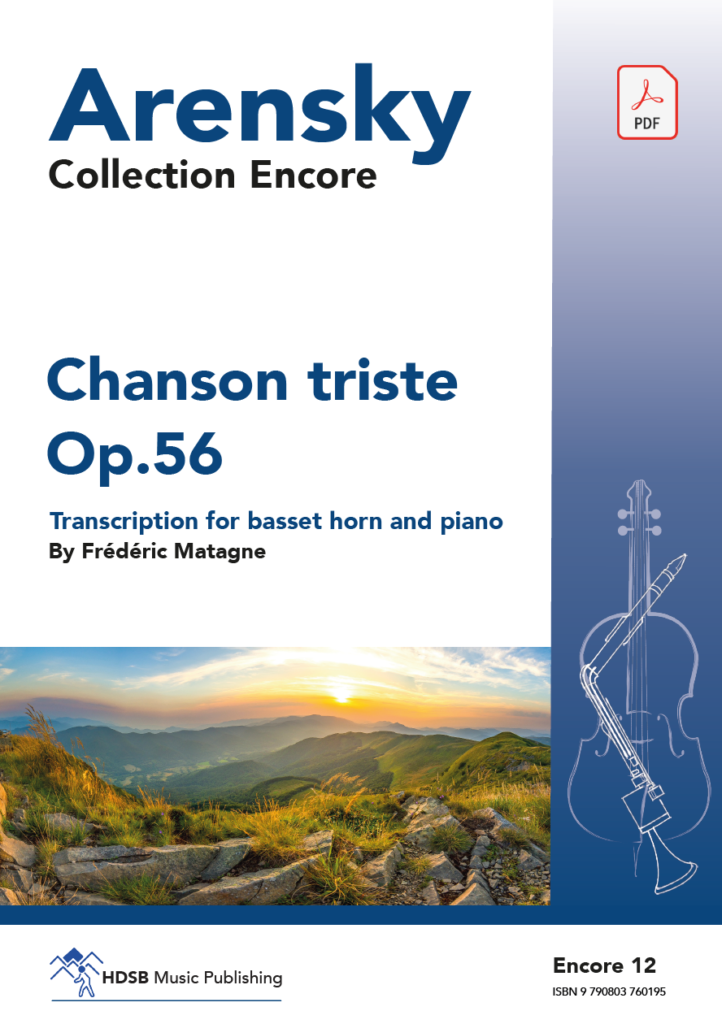 Arensky was born into a music-loving family in Novgorod, Russia. He studied composition at the Saint Petersburg Conservatory with Nikolai Rimsky-Korsakov. After graduating from the Saint Petersburg Conservatory in 1882, Arensky became a professor at the Moscow Conservatory. His students there included Alexander Scriabin and Sergei Rachmaninoff.
Arensky's Op.56 originally consisted of four pieces for cello and piano. They were not composed at the same time but over a six-year period between 1894 and 1900 and were brought out by his Moscow publisher, Jurgensen in 1902. The pieces are not really related, but each is a character piece. For this reason, they were published separately and not as a group.
'Chanson triste' is the third work. A sad but beautiful song with simple piano accompaniment.
Frédéric Matagne
You may be interested in: