La Follia by A. Corelli (transcribed for Bb clarinet) (PDF)
A. Corelli
La Follia
(transcribed for Bb clarinet)
Encore 1
Released date: 2022
ISBN 9 790803 760089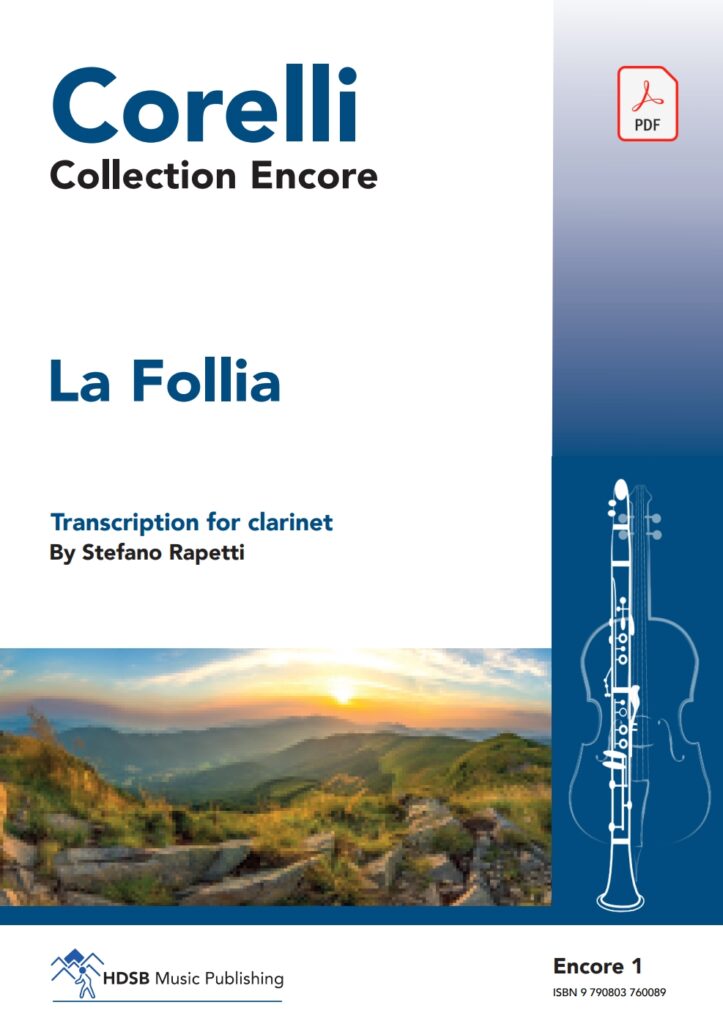 For five centuries now, the slithering melancholy of the Follia di Spagna has been a constant presence in the imagination of a tenth of all composers, thanks perhaps to its natural suitability as a theme for variations.
Corelli's Op.5 is by far the leading inspiration for this elaboration, but the close dialogue between violin and continuo in some sections of the original work does not suit my solo version: this is why I have included two variations with similar pace and character from Bellinzani's Op.3 for flute and continuo.
While endeavouring to apply historically informed principles to this arrangement for modern clarinet, suggesting baroque ornamentations, diminutions and articulations, this work is not conceived as a rigorous philological research project but rather as a proposal for an addition to the available repertoire.
Stefano Rapetti
You may be interested in: